Happy Lunar New Year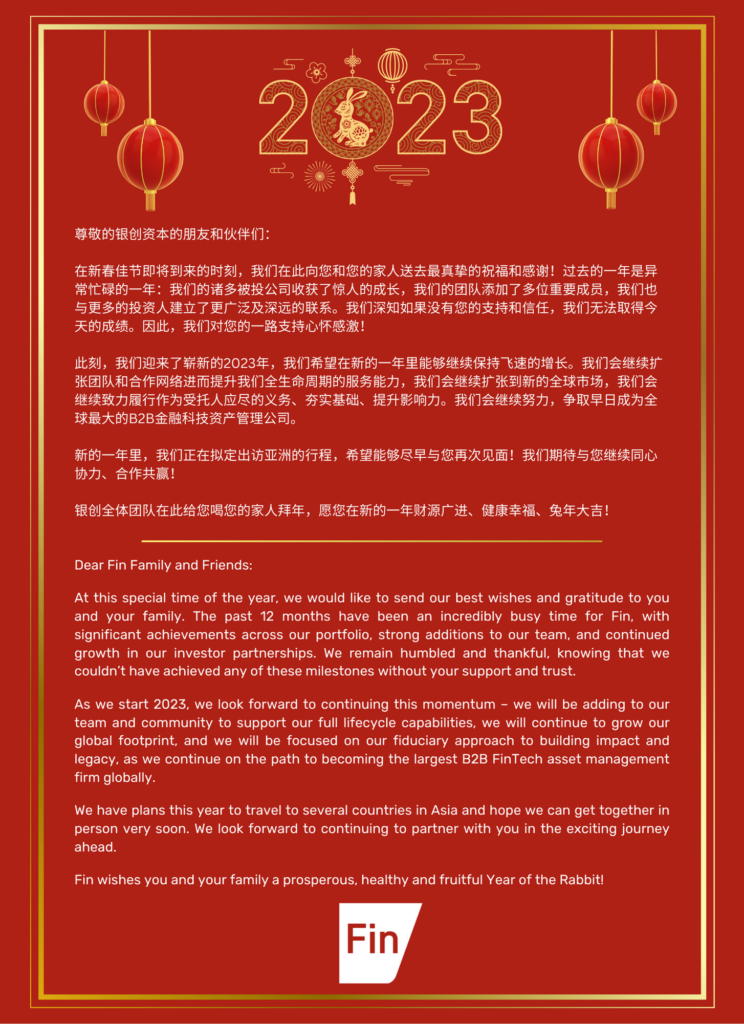 Dear Fin Family and Friends:
At this special time of the year, we would like to send our best wishes and gratitude to you and your family. The past 12 months have been an incredibly busy time for Fin, with significant achievements across our portfolio, strong additions to our team, and continued growth in our investor partnerships. We remain humbled and thankful, knowing that we couldn't have achieved any of these milestones without your support and trust.
As we start 2023, we look forward to continuing this momentum – we will be adding to our team and community to support our full lifecycle capabilities, we will continue to grow our global footprint, and we will be focused on our fiduciary approach to building impact and legacy, as we continue on the path to becoming the largest B2B FinTech asset management firm globally.
We have plans this year to travel to several countries in Asia and hope we can get together in person very soon. We look forward to continuing to partner with you in the exciting journey ahead.
Fin wishes you and your family a prosperous, healthy and fruitful Year of the Rabbit!