FiVerity Announces $4 Million Financing Round to Launch Anti-Fraud Collaboration with Banks and CUs
Appoints Veteran Banking Investor John Clausen to Board of Directors

BOSTON – April 20, 2023—FiVerity, creators of the Anti-Fraud Collaboration platform, today announced a $4 million seed financing round, led by Mendon Venture Partners, a venture capital investment and strategic advisory firm focused on the intersection of financial technology companies and traditional banks. Joining Mendon on the cap table are FinCapital, Mendoza Ventures, Service Provider Capital, and Grasshopper Bank.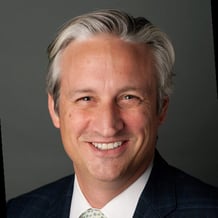 As part of the investment, John Clausen, a Partner at Mendon Venture Partners, veteran financial services investor, and former N.Y. Federal Reserve Bank regulator, will join FiVerity's board of directors.
"Financial institutions are under attack from fraudsters who are upping their game by employing increasingly sophisticated tactics, resulting in significant financial losses, reputational damage, and compliance risks," said Clausen. "We strongly agree with FiVerity's view that stopping fraud requires a twofold approach that combines actionable intelligence and a collaborative model, enabling businesses to act swiftly. Now, with this infusion of capital, the team can continue evolving its offerings to keep customers ahead of the ever-evolving digital fraud landscape."

According to Alloy's Annual State of Fraud Benchmark Report, 91% of respondents said that fraud rates have increased at their organization year-over-year. But this growth is only part of the challenge. Fraudsters have also steadily increased their use of sophisticated automation and AI-based tools, making it far more difficult for financial institutions to quickly identify incidents of fraud. The failure to quickly identify and stop fraud can result in legal repercussions and the loss of important customer relationships.

With this investment, FiVerity will expand its network of information providers and data, while introducing advanced machine learning algorithms. These will identify the methods fraudsters are using, and compare patterns against those within a financial institution's systems. It is through this unique approach that FiVerity not only accelerates the detection of fraudulent accounts, but the sharing of these threats within the larger financial community in order to protect personally identifiable information (PII) and stop these activities before significant damage is inflicted.

FiVerity has worked closely with financial institutions, regulators and organizations such as the U.S. Federal Reserve and FinCEN throughout the development of its innovative Anti-Fraud Collaboration platform to better understand the needs of the industry and ensure they can be addressed through its solution. FiVerity led a team in the 2022 FDCI/FinCEN Tech Sprint that was recognized as the top solution for effectiveness and impact in digital identity proofing for remote customers.

"Fraudsters have become increasingly innovative, turning to new AI and automation techniques to successfully deceive financial institutions into granting loans, opening accounts, and approving transactions," said Greg Woolf, CEO of FiVerity. "This latest investment provides the additional resources needed to expand our offerings with new real-time collaboration and information capabilities that allow financial institutions to take a proactive approach to fraud detection – identifying fraudulent activity before it impacts their business, like an 'antivirus for fraud'."

Financial institutions, data providers, government agencies, and other stakeholders interested in learning more about the Digital Fraud Network can visit www.fiverity.com or contact [email protected].

About FiVerity
FiVerity's mission is to fight fraud with the power of collaboration. The FiVerity Anti-Fraud Collaboration platform enables real-time information sharing among financial institutions, data providers, and anti-fraud solutions through the anonymized exchange of fraud intelligence. FiVerity accelerates the detection and prevention of both known and unknown fraud, delivering proactive alerts, transparent risk scoring, and automated fraud classification. Government regulators have recognized FiVerity's unique approach to fighting fraud for its effectiveness and impact in reducing industry-wide fraud. For more information, visit www.fiverity.com and follow us on LinkedIn and Twitter.

About Mendon Venture Partners
Mendon Venture Partners is a venture capital investment firm focused on the intersection of innovative technology and traditional banks. Mendon Ventures BankTech Fund is dedicated to investing in technologies that predominantly serve incumbent regional and community banks across foundational pillars of financial services including data & analytics, automation, payments, core banking & processing, and risk & compliance. Mendon Ventures intends to realize and add value through its unique approach, aligned partnerships, rigorous analytics, and trusted advisory role among market participants.

Media Contact:
Jeff Drew
Guyer Group for FiVerity
[email protected]
P: (617) 233-5109
SOURCE: FiVerity