Fin VC Raises $400 Million To Be A Full-Stack B2B Fintech Investor
Fintech was just starting to get hot in 2018 when Logan Allin spun out from SoFi Ventures to launch his own firm dedicated to the sector. At the time, Allin noticed that his peers were all piling into B2C fintech companies but he didn't understand why. These startups had high customer acquisition costs and low unit economics. He thought the B2B side of the market offered more potential upside because those companies can work with both legacy financial institutions and other fintechs — giving them a more attractive customer base. "There was this big gap in investing in fintech and no one was supporting the B2B entrepreneurs," Allin tells Forbes. He launched Fin VC in 2018 to fill that void, exclusively focusing on B2B software-as-a-service fintech companies, and the bet has paid off so far.
The firm's first set of funds, which closed on $180 million in 2018, helped Fin get into nine current unicorns and produced an exit. The portfolio includes recurring revenue trading platform Pipe — the firm led its seed round in 2020, it's now valued at $1.8 billion — and blockchain leveraging platform Figure, which is valued at $3 billion. Last week the firm announced it successfully raised a $200 million SPAC. Now it's unveiling a new batch of funds worth a collective $400 million, as originally reported in Midas Touch newsletter. 
This collection of funds allows the firm to fund an entire company's lifecycle, from the pre-seed round through to the late stage and beyond — if they want to pursue Fin's SPAC offering. The strategy allows Fin to get into budding companies early and stick around, which is key in today's fintech market, according to Allin. "You win more often when you get in earlier and you get your pro rata rights early," he says. "We will be able to follow on and support you so you don't have to raise a bunch of new capital and, by the way, we can help take you public. How does that sound?" The firm looks to deploy 50% of the capital to pre-seed companies, its regatta strategy, and 50% at the later and growth stages. Fin plans to raise a SPAC every one to two years to maintain its full-stack offering.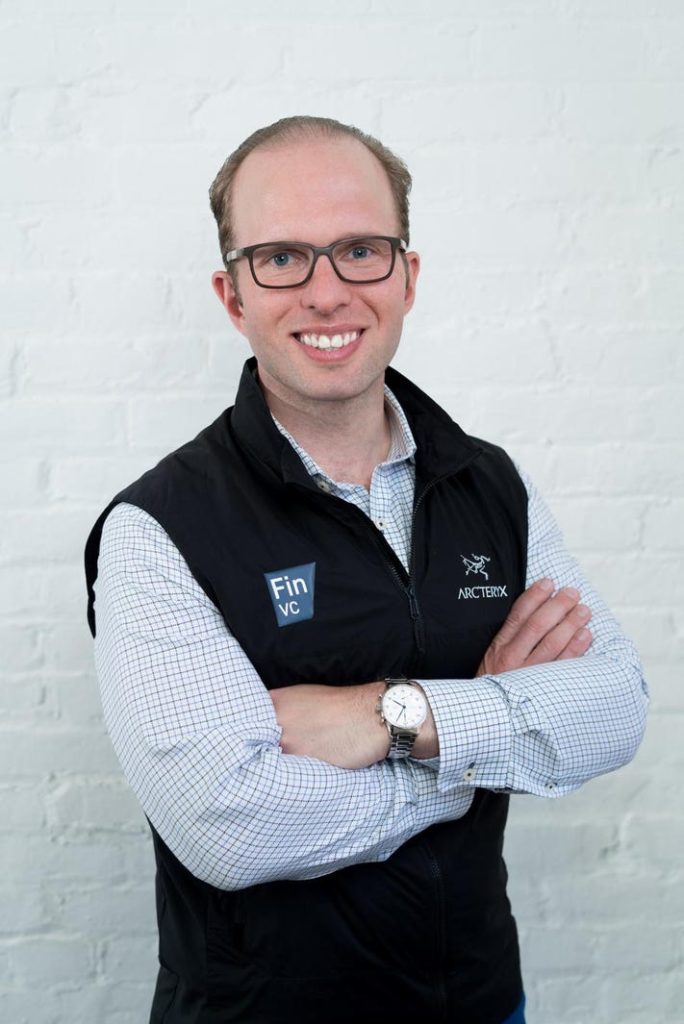 Fin only invests in B2B SaaS companies that align with the firm's ESG criteria and are helmed by someone who has started a company before. What Fin is really looking for are companies that the firm feels it can add value to, turning away startups looking to tackle industries in which the firm doesn't have expertise, Allin says, like construction tech. Fin is currently interested in areas including insurtech, banking as a service, CFO-focused technology and cloud infrastructure, among others. "We look for companies that are mission critical in the tech stack," he says. "We think about that as low churn businesses that in a down market an asset manager is not going to fire.
The firm is also announcing that it is opening up an office in London. This new outpost will open in Q1 2022 and will house Henry Cashin, a principal at the firm, who was previously the U.S. corporate strategy lead at Swedish fintech Klarna. Allin says the firm has already been investing in Europe — they have stakes in companies like London-based invoice startup Nimbla and Swiss personal finance company Numbrs — but wants to tap further into the market. He says especially in countries like the U.K., regulation is more fintech-friendly than the U.S. which allows for really interesting companies to get started. He adds that there still isn't much competition for attractive deals either. "A lot of firms have tried to invest in the U.K. but the testament is you need to be on the ground," he says. He adds that London is a jumping off point and the firm may expand to other European cities in the future.
Fin entered the fintech scene right as it was really starting to ramp up three years ago. While Fin has made a number of smart bets since its founding in 2018, the ability for a firm with such a specific focus to grow its AUM to more than $1 billion and garner a portfolio that includes multiple unicorn companies, and an exit, in such a short period of time shows how much fintech has exploded over the last few years. The sector, which has seen more than $94 billion invested globally in 2021 through the end of the third quarter according to CB Insights, has seen its activity skyrocket in 2021 compared to past years. This year had already nearly doubled the full-year totals of each of the last five years by the end of the third quarter.
See the original Forbes article here: https://www.forbes.com/sites/rebeccaszkutak/2021/11/08/fin-vc-raises-400-million-to-be-a-full-stack-b2b-fintech-investor/amp/